Why Choose Our Flood Fence System?
Here are just some of the benefits of our product

Quick To Deploy
Simply connect up units and its ready to go!

Cost Effective
Low cost, contact us for a quote

Easy To Store
Minimal storage required
Overview
FloodFence™ is a lightweight and quick to deploy water diversionary system. The system can be connected and deployed rapidly. It doesn't require any ballast to be pre-applied. Perfect for flash flooding.
Each unit incorporates a slim line base gasket allowing sealing to the ground terrain. Use is recommended on hard-standings. This system is ideal for controlling flowing water, for example diverting or deflecting damaging water flows to where you want them. Uses include for burst water mains and control of surface water run off.
Each individual FloodFence™ unit is 0.45m high and 1.0m in length. When connected up to other units the effective linear length of each unit is 0.91m.
FloodFence is a water diversion system - for protecting (blocking off) a specific opening from flood waters we recommend the use of the award-winning Floodstop or FloodBlock flood barriers.
Key Benefits & Applications
Quick and easy to deploy – just connect up the units

Minimal Storage. Units stack neatly, you can fit many to a single pallet.

System uses the force of the flowing water to remain in place

Durable - manufactured from ABS plastic

Easy to connect up the FloodFence™ units to each other
Each unit incorporates hard wearing gaskets for sealing

Rapid water flow diversion for businesses and households

Partially block off a weir crest for works

Water diversion & deflection for drainage and burst water pipes

Chemical spill diversion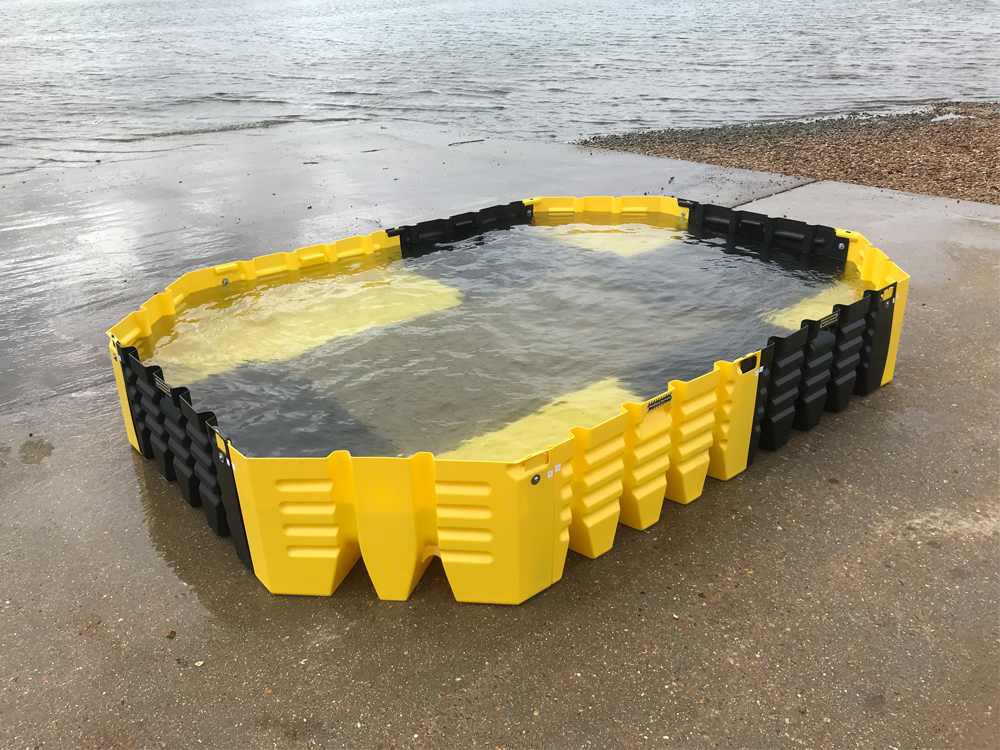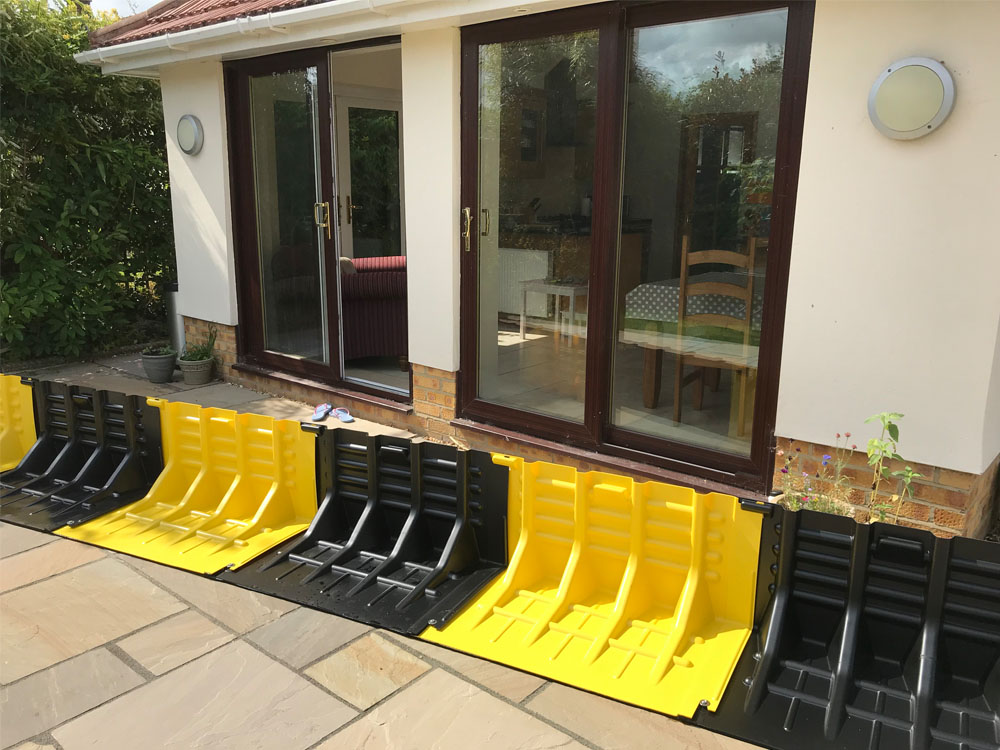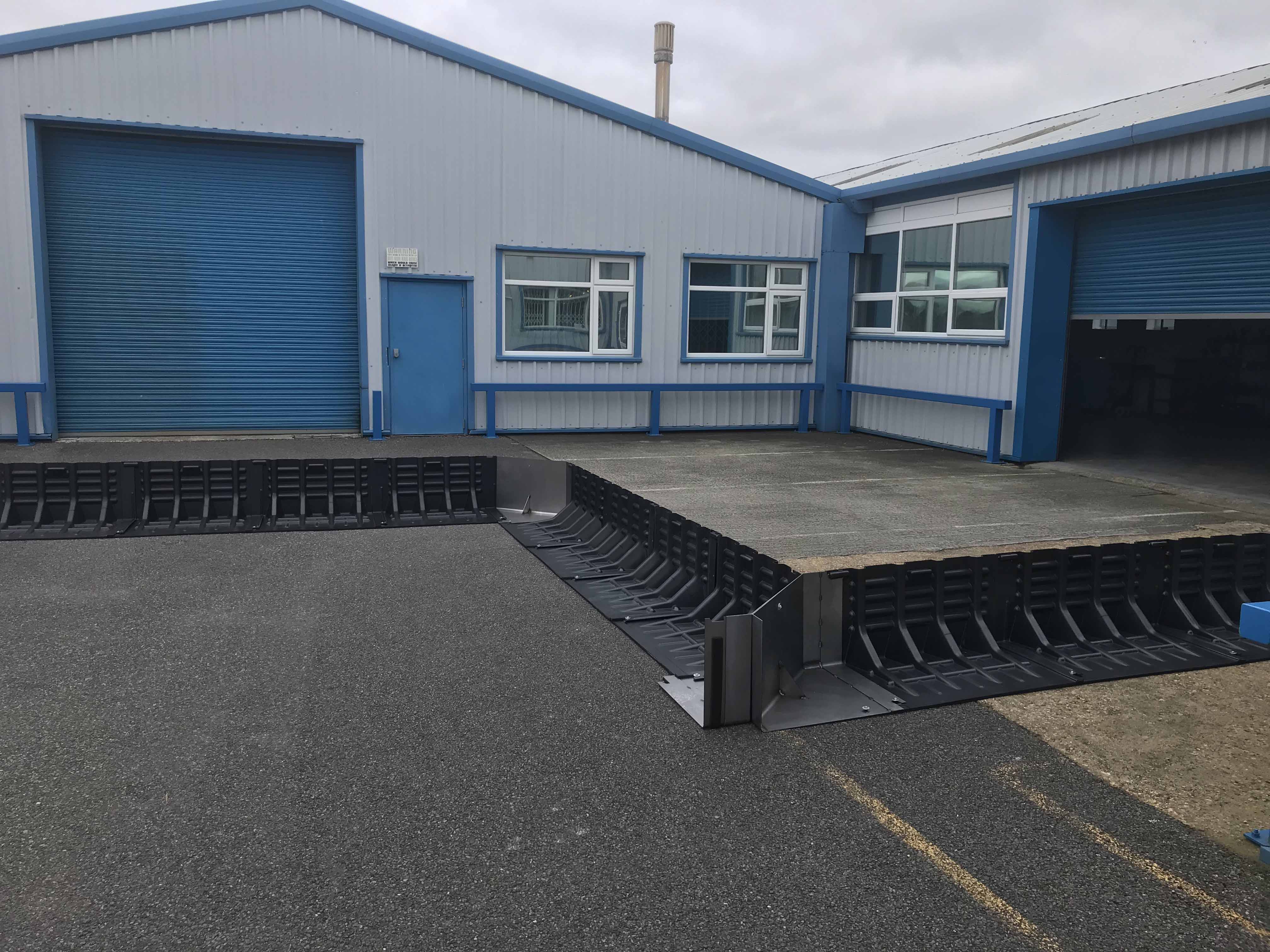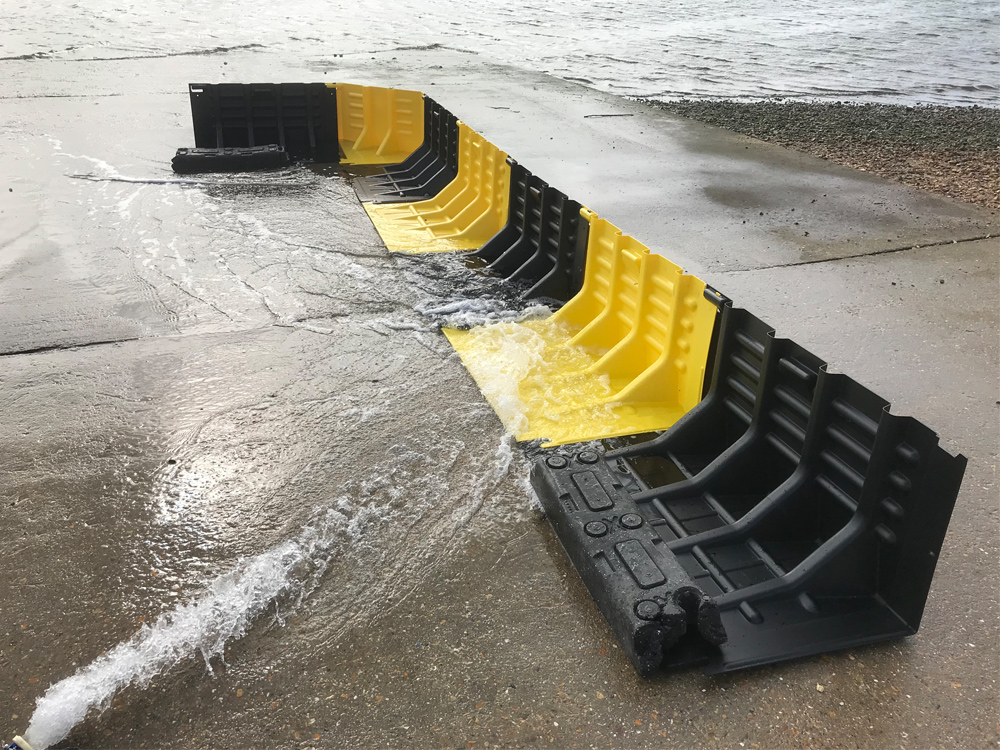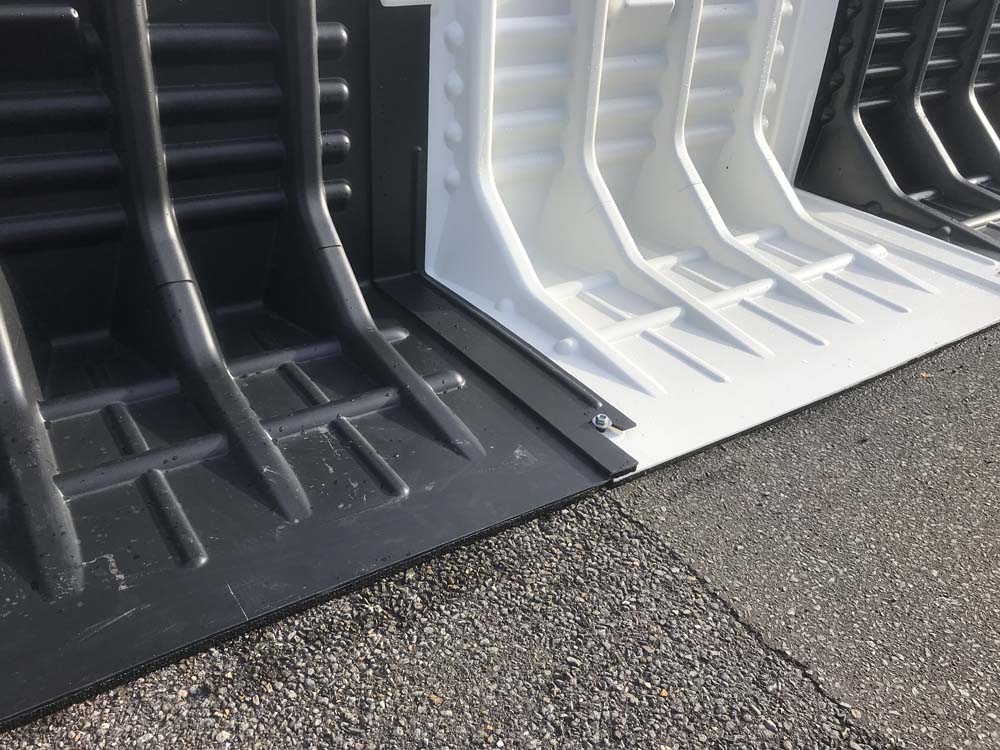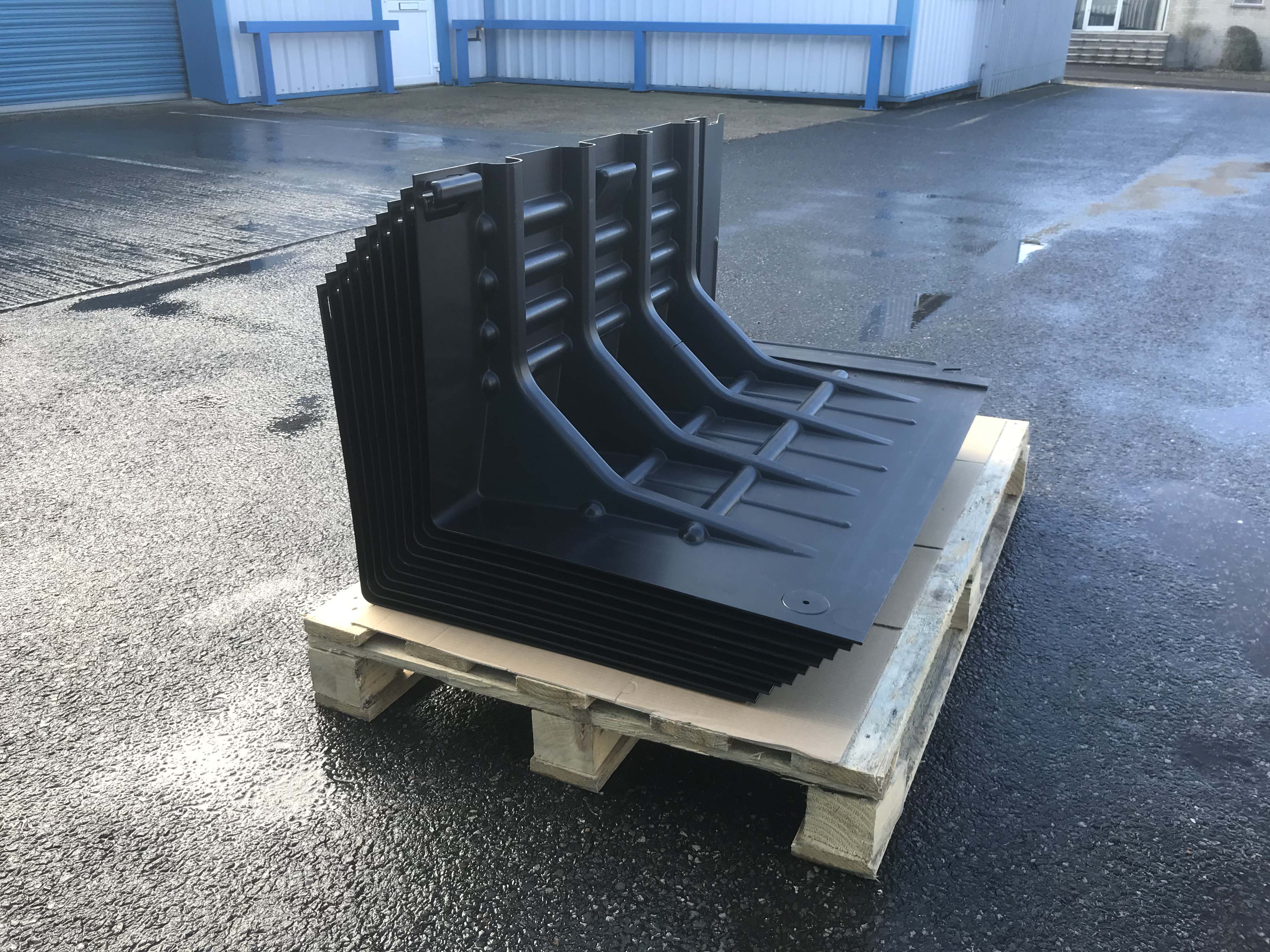 Purchasing Options
We recommend contacting us direct (info@fluvial-innovations.co.uk / 01202 678580) with the length of FloodFence required, along with an end delivery address.  This will allow us to send you a formal quotation and order form.
Alternatively, if time is of the essence you can purchase this system via our Shopify portal shown (click the 'view product' button).
Please note if using the Shopify online check out additional fees are included.
Let us help you protect your home or business from flooding...