Floodstop barriers which were put in place to protect Swanage museum in Dorset were put to the test this month – the bad weather was a combination of The Beast for the East, Storm Emma and high spring tides.
"The Floodstop system having been installed was quickly put to the test with a series of winter storms that caused much concern to the Swanage Community. We however were fully protected with Floodstop and not only survived without damage, but we now have ongoing peace of mind"
Mel Norris (The Swanage Museum)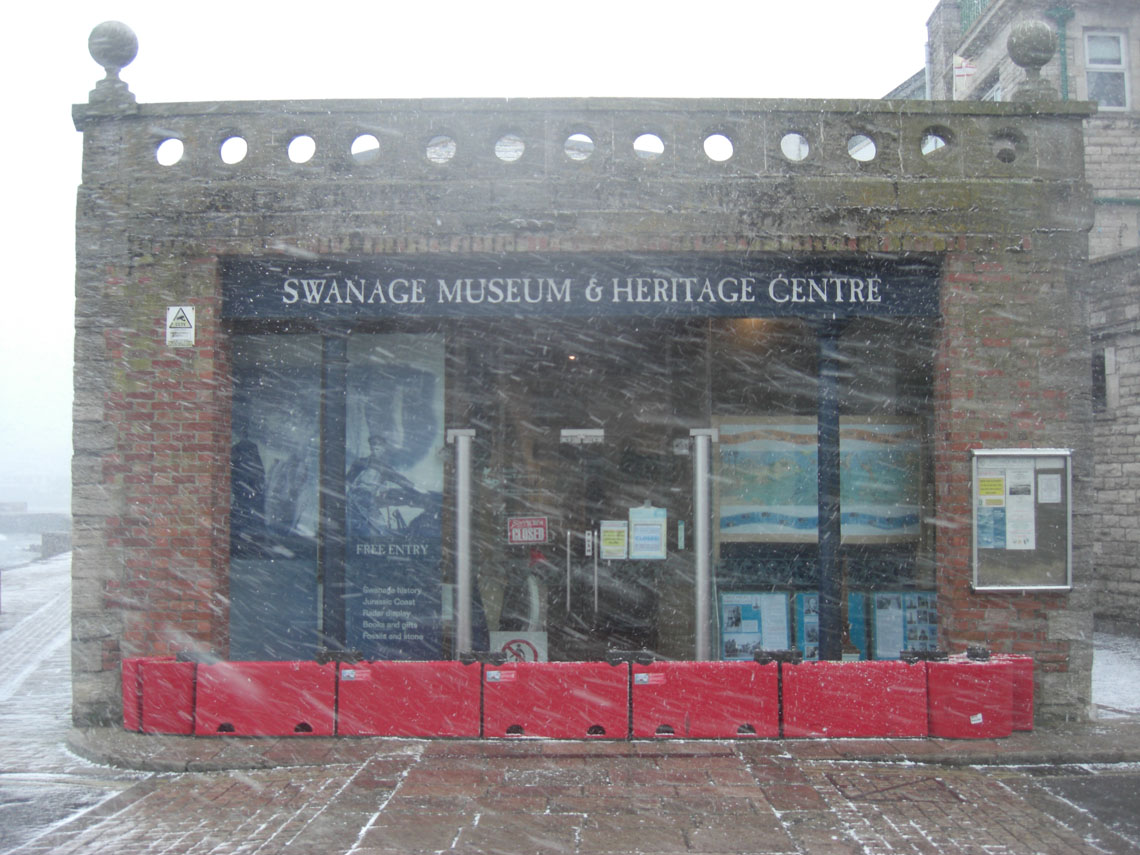 Swanage Museum & Heritage Centre is a charity run organisation and is staffed by volunteers.  The museum is situated in a prime location in the centre of Swanage seafront.  Due to the location there can be a risk of tidal flooding.