With further rain expected across the city, utility crews once again deployed our 0.9m high Floodstop plastic flood barriers around the intersection of 17th and Folsom streets.  The barriers prevent flooding caused when heavy gainful overwhelms the sewer system.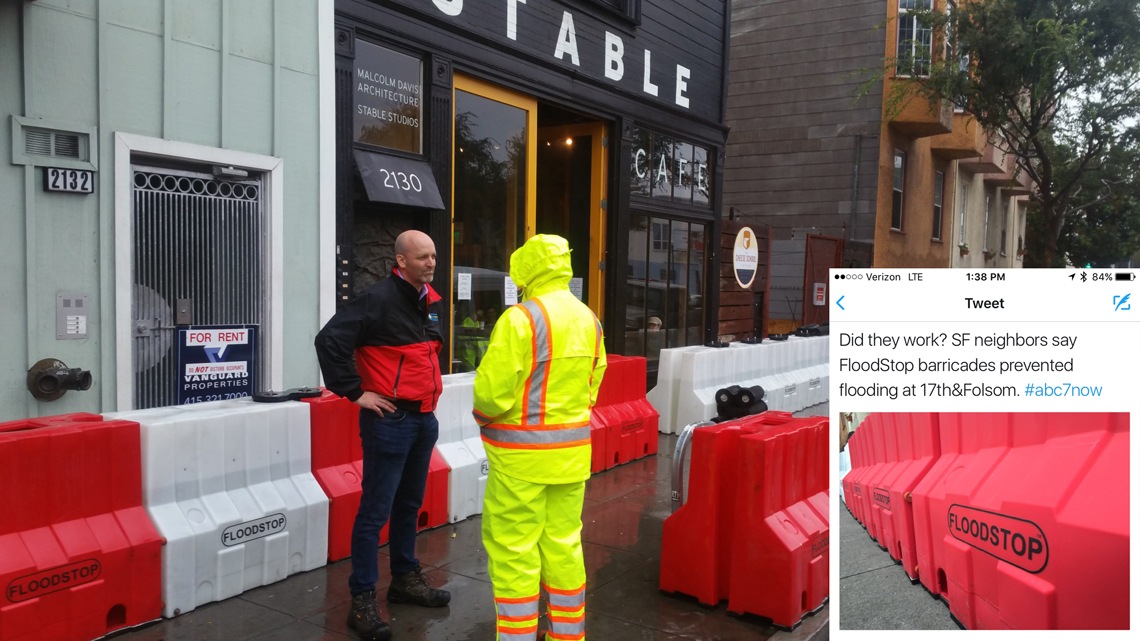 How can Floodstop assist your emergency planning teams?
Our flood barriers are robust, simple and quick to deploy.  Floodstop has been supplied into the market place for over 10 years and we have supplied many miles throughout the UK and abroad.  Unlike other systems Floodstop doesn't require any fabric / textile sheeting which can be easily pierced, tampered with or adversely affected by wind.
Our flood barriers systems have been 3rd party tested at HR Wallingford a leading and independent research and consultancy in civil engineering, environmental hydraulics & the management of water & the water environment.
We offer a 0.5m or 0.9m high flood barrier and whether you are a private householder looking to protect a driveway entrance, or a Utility company looking to defend an asset we can help you in your specific flood protection needs.
Why not visit at our 'See it in Action' web page this gives a full run down of case-studies and images and videos of Floodstop and FloodBlock in action.
Please do not hesitate to contact us if you require further details or would like a quotation.